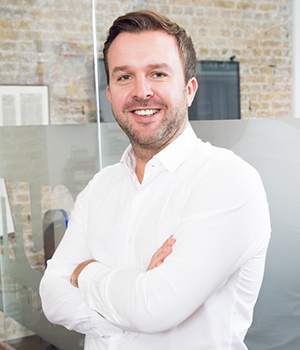 Mark Houlding
Founder and CEO
I'm the founder of Rostrum and my job is to make sure the agency grows in a sustainable, exciting way. My specialist sectors are financial and professional services and I'm good at making sure clients buy into the vision of where their brand could go, coming up with creative ideas and inspiring the team to achieve bigger and better things. I do lots of client work too and my approach is very hands on in terms of running the agency and delivering our service. I love seeing people in the Rostrum team develop and I'm spending more and more time training and guiding our people, which is something I enjoy.
Rostrum is fairly 24/7 for me, but I also spend time cooking at home, running around Highbury Fields, training in the MMA gym in Islington and travelling for work or holidays.
Adopting a Strategic approach to internal communications
The changing world of work has brought internal communications to the forefront of corporate agendas. Rostrum has commissioned research among 2,000 UK working adults to gauge employee opinion on how effectively they feel their current employer is communication with them.
This free Rostrum guide reveals the key results of that research, analysis the findings and offering solutions and advice for organisations to consider when planning their internal communications strategy.