Rostrum has made a series of changes to the roles and responsibilities of the agency's senior team to reflect the company's progress in terms of transitioning to become a full service agency.  
Sophie Placido has become Rostrum's first Director of Growth Strategy.  Sophie will focus on developing and implementing the strategies that Rostrum needs to drive the agency's growth and achieve its key business objectives. She now has overall responsibility for business development and marketing at Rostrum and will execute a strategic growth programme to ensure that the business thrives as a full service communications agency. Sophie will remain a strategic point of contact for her clients at Rostrum.  
Sophie Mellish, former head of corporate and social media, will take on the newly-created role Rostrum's Director of Integrated Communications. Sophie will be overseeing and coordinating marketing, digital, content, social media and design to create strategic multi-channel communications campaigns for clients. She will also be in charge managing the end-to-end process of integrating different marketing communications channels, working closely with Rostrum's team leaders in each area of the business. In addition, she will continue to develop new services and associated strategies to support Rostrum's full service offering in the UK and the US. 
Ben Wright moves from head of financial services to become Director of PR. Ben is now in charge of the agency's overall PR function, planning, executing, overseeing and evaluating PR strategy and resources for the agency, as well as focusing on client retention, best practice and business development. Ben will also lead the PR elements of Rostrum's full service offering by creating PR strategies, messaging and engaging content that resonates with the media.  
These new roles are effective immediately and coincide with Rostrum opening its first wholly-owned premises on Drury Lane in London's Covent Garden. The building which Rostrum has purchased once formed part of the Drury Lane Arts Lab, an iconic Sixties venue for alternative art exhibitions and performances where David Bowie, Andy Warhol and John Lennon and Yoko Ono all appeared.  
Mark Houlding, Rostrum's CEO, said:
"Our full service journey continues as Rostrum evolves from our origins in PR to become a leading independent full service marketing and communications agency with international reach and an integrated approach to client briefs which generates measurable return on investment for our clients. 
"As we enter our twentieth year of trading and move into our first wholly owned offices, we are looking forward to a bright future as the agency continues to grow and evolve. Sophie, Sophie and Ben are key members of our senior team and we're confident that these new roles will enable them to further develop as leaders and continue to make an outstanding contribution to the business."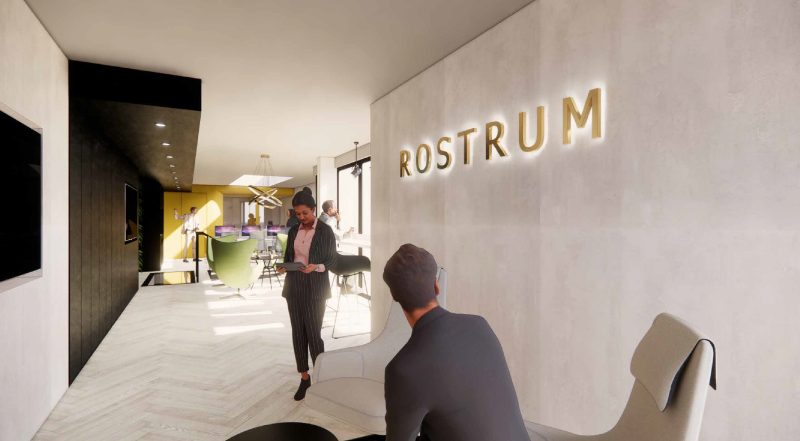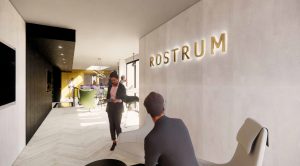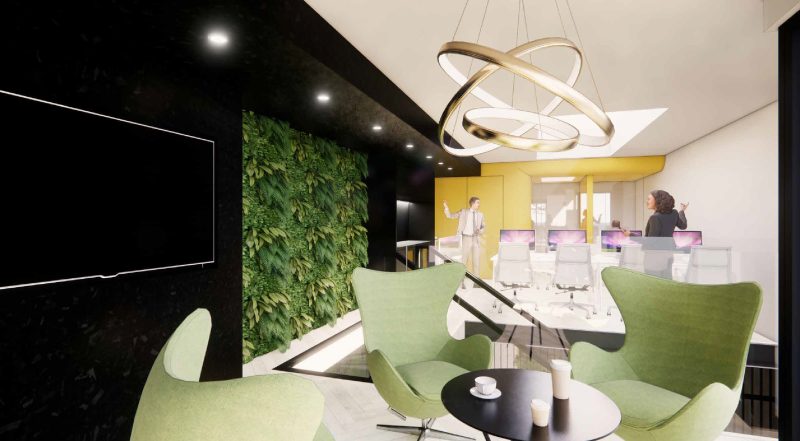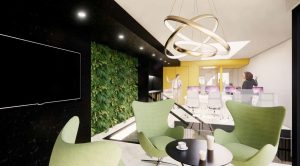 Rostrum is a full-service communications agency, offering PR, content and influencer marketing, social media, training and design. We are among the UK's top 5 B2B agencies and a PR Week Top 100 agency, specialising in financial services, professional services, consumer and corporate work, as well as crisis management, content and influencer marketing and social media. Rostrum creates campaigns and content to help our clients punch above their weight and we measure everything we do, delivering exceptional value for client budgets.