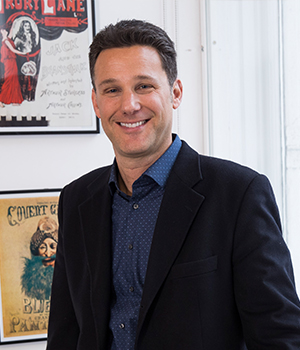 Michael Kahn
Director, Resources & Development
I'm responsible for maintaining the quality and standard of Rostrum's written content as well as the agency's HR, learning and development. After working as a PR account director, professional copywriter and journalist for more than 15 years, I took up the role of Head of Content at Rostrum and haven't looked back since.
Now I work alongside the PR, research and content marketing teams to produce creative thought leadership articles, case studies and content for all of Rostrum's clients. I also hold the keys to our pool of talented freelance specialists which we call "the stable" (only thoroughbreds are allowed in!).
I divide my time between London, the South of France and the US, which means I get to enjoy French wine, British beer and American food.
Adopting a Strategic approach to internal communications
The changing world of work has brought internal communications to the forefront of corporate agendas. Rostrum has commissioned research among 2,000 UK working adults to gauge employee opinion on how effectively they feel their current employer is communication with them.
This free Rostrum guide reveals the key results of that research, analysis the findings and offering solutions and advice for organisations to consider when planning their internal communications strategy.